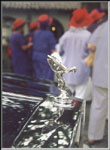 The following is a list of parts which may be used as substitutes for Rolls-Royce parts. The list is certainly not sanctioned by Rolls-Royce and substitute parts should be used with caution at your own risk. Approximate values are in US Dollars. You are encouraged to submit additional information for inclusion in this list.

Due to many emails requesting Workshop & Parts manuals on CD, they are now available on this website. You can choose what you need along the left column of this page. Thanks!

Silver Shadow parts:
-A/C Compressor: Part #57088 with clutch from Advance Auto is a double pulley A6 GM compresssor which is identical to the stock. It is about $171.49. Advance Auto Parts GM compressor
-A/C Reciever Drier: is around 30.00 from Advance Auto/CSK Auto Parts, etc.
-Carburetors: Skinners Union (SU) Carburetors are used. Needle & Seats, Jets, Gasket Packs. etc.. all available from SU suppliers.
-Cruise Control Bellows: Same as '80-'87 Jaguar XJ-6, the "actuator bellows" is about $18.59 from: Rock Auto.
-Engine Oil Filter: Crossland Type 345 (or F3750), $17.95 from H.D. Rogers, (318)469-8025
-Fan Clutch: Shadow I chassis 11111-26700 - Hayden 2747 also cross-referencing to Four Seasons 36956 ($38.89 from Rock Auto.) Rolls part# UE37061.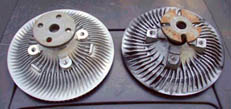 -Transmission: Transmission is the GM Turbo Hydra-Matic 400 made by Allison with Rolls-Royce custom modifications. The Hydra-Matic 400 was used on 1972/79 AMC-Jeeps., and 1967/84 Cadillacs, etc. Parts can be obtained from any GM dealer.
-Early Shadow Bypass Hose: Gates 19219, cut down the 3/4" diameter section of this hose to the correct overall length, and it's a perfect fit with moulded curve. This can replace part# UR17761P, and is the hose that goes from the pipe attached to the thermostat housing bolt (water pump) to overflow tank above radiator. 1965-1980, and is about $17 compared to Rolls $60 + shipping.
-Thermostat: 1965-1980 Silver Shadow and 1981-1998 Spirit/Spur Thermostat. Use Stant #13558, Gates #33218, or Napa #136 Thermostat, and Gasket #25283. To install: Shave a little off the rubber gasket which fits around the thermostat. Install this thermostat and it fits 100%. About $16 compared to over $100. They are available here:Thermostats at Advance Auto Parts.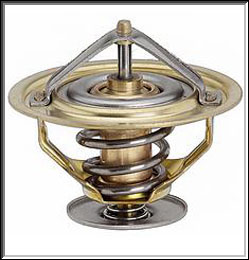 -Power Steering/ACC Fan Belt: Silver Shadow & Shadow II cars from 20755, (and possibly Saginaw p/s cars with aircon before them) ACC/Power Steering belts are Gates (US) #7640, or Dayco #15640, or Napa 25-7640 measuring at 1626mm x 11.5mm like original. 11A1625 is the metric part #. Gates industrial SPA 1632 will also work, but is slightly wider.
-Power Steering Pump: NAPA Auto Parts # NSP81691 matches with Rolls part# UE39652SXR, Chassis Range 4549 - 41601 Saginaw pump. The NSP81691 has a Nut-Retained Pulley as pictured in the parts manual. Also fits most GM V-8 cars from '69-'74, if you want to get it from a different store, as seen here: Steering Pump Cross-Reference. About $46,(compared to Rolls $350+).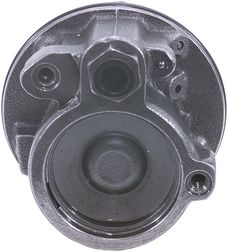 -Radiator Cap: CPC 534/15 15psi double seal type for use with the expansion tank located after the radiator.
-Smog Pump: Part #32270 for Shadow II is remanufactured, and is about $108.99 here: Autozone Auto Parts Smog Pump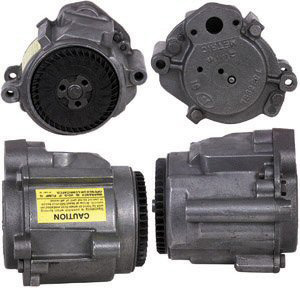 -Transmission Oil Filter:GM6437741; FRAMFT1020; ACPFI68, Kit: Napa 1-4558
-Air Filter: (with Carb.) Crosland 9088, F9406 (about $27)
-Fuel Filter: (Fuel Pump): Crosland 444 (Carburetor): WIX 33051 (w/ valve plate & spring removed)
-Manual Control Shaft Oil Seal:GM 8657163.
-Brake Pads: See Spirit/Spur section
-Front Brake Caliper Rebuild Kits: PBR kit K606S, two kits required, one each side.
-Fuel Pump: Fuel pump is the SU type AUF-402. The fuel pump is comprised of two individual pumping units each connected to a common central casting which houses the inlet and outlet valves, both pumping units operate simultaneously. This is a unique combination for Rolls-Royce . However, the pumping units and valves are the same as used in the SU type AUF-503 (dual/independent pumps used on 1963/67 Land Rovers), and in the SU type AUF-30 I (two single pumps used on 1963/76 Jaguars).
-Shock Absorbers: Front: See Spirit/Spur section. Rear: all Silver Shadow: Boge L4000-47515, Bilstein B46-1430.
-U-Joints: For Shadow I & II, Spirit/Spur chassis nr 1001-8400 is Precision #370, Borg Warner 114-515R for about $30. Compare to Rolls part #UG12178 at over $100.

1981-87, 20,000 series Silver Spirit and Silver Spur parts:
-Transmission: As for Silver Shadow.
-Front Brake Pads: Ferodo FDB1284 complete with sensor hole. The old sensor can be easily transferred over. Mintex MGB633 w/o 5mm hole which can be drilled. (ClassicGarage.com at $9.96 a set of 4) See "General Information" for brand cross reference. PIC: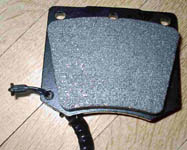 -Rear Brake Pads: Mintex MGB537, Ferodo FDB-1296-A at $68.79 a set of 4 from: Rock Auto
-Parking Brake Pads: Mintex MGB563 or TRW-GDB563 (ClassicGarage.com at about $90 a set of 4)
-Emission Controls: All are GM. Air Pump Check Valve: AC Delco 214-403 (about $15)
-Throttle Position Sensor: Bosch 0 280 120 300, AC Delco 213-2737, KEM 141-828, STANDARD TH98, Beck/Arnley 158-0486 (About $48). PIC: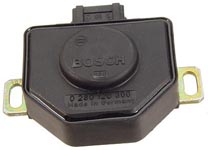 -Knock Sensor: The knock sensors for Turbos and later SZs are Lamerholm VP50/1. Lamerholm
in the UK even list the Crewe part number. PIC: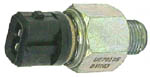 -Cruise Control (20,000 series+): Made by VDO. ECU is # 412 212/4/1, same as '88-'93 Holden VN Commodore (Australian GM car), as well as the '87-'93 Opel Omega A, Monza, and Senator part# GM90213458. Also, rebuildable with 2 year warranty & better components from General Development Laboratories for about $295 compared to $534+ (£350 excl. 17.5% VAT) and by ECU Repair Centre in the Netherlands for about $160 Euro with one year warranty.
-Seat Memory & Control Module (20,000 series+): Rolls part #s CD-6674 & CD-6509, 1987½-1998. Complete rebuild, repairing damaged printed circuit board and components from leaking battery, all memory features are preserved, a new sealed battery that is connected to the circuit board by special protective connectors and a conformal coating to the board to prevent any future corrosive damage. $299 (compared to $535+), with free shipping back to you & 5-year warranty. From ModuleMaster 888-892-0764.
-Fan Clutch - VIN 6390-16530: Approx. years 1983-1987 using part #UE43652, is the same as fits the twin-carb 3.5L V-8 for the '95 Land Rover Defender/Discovery. Available at LRDirect, Part #ERC5708 at $45.66 + $14 shipping to the USA (compared to Rolls approx $300)
-Fan Clutch - 20,000 series+: Land Rover OE part# ERR2266 fitting the Defender model with the 2.5L diesel engine, also available at LRDirect.com. (about $37.22 + $14 shipping to the USA compared to Rolls $240+)
-Thermostat: Stant 13558 (about $16). More info in Silver Shadow section.
-Fan Belt - 20,000 series+ A/C belt: Gates 7550 (or AC Delco 15550 & Napa 25-7550) Gates Eur.# 6236
-Fan Belt Pair - 20,000 series Power Steering: Gates 7448 (or AC Delco 15448 & Napa 25-448). They are about $14.75 for the pair compared to Crewe prices of $48+. Gates Eur.# 6269MC. Notched belts are an improvement over standard, and will never squeal. Further details below in "General Information".
-Heater Control Valve: Bosch 1 147 412 013 Complete available exact from Ferrari - part number is 61079000, and is about $150 compared to Rolls $250


-Heater Valve Rebuild Kit: 1 147 213 007 called "Mono Valve Repair Kit". It is used for many MB, BMW, etc, and is about $33 compared to Rolls $75. This is usually what is needed unless you have a leak. One symptom where you'd need this is when you lose heat as you accelerate (weak spring). PIC: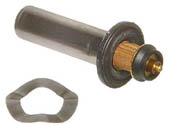 -A/C Compressors: Earlier are GM. 20,000 series use the Sanden (SD or SE)-510 compressor which is available new from AMC Discount Parts in Texas (800-900-9560) for about $225. Comes with correct new double pulley and clutch. Transfer the back from your original to keep the correct hose connections. There are many backs (heads) for the Sanden 510. The correct one for 20,000 series cars is the "QB" version, and is the same setup as the late 80's/early 90's Jaguar XJ6 series III. AMC will sell you the new compressor WITH the "QB" head for approx $325.
-A/C Expansion Valve: ACDelco Part # 15-5488 (about $35 at Rock Auto compared to Rolls $150) PIC: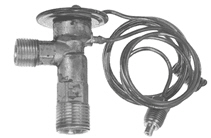 -A/C Reciever Drier: 20,000 series with the sensor connection - Send your current old one to Classic Auto Air in Tampa, FL (813-251-2356), they will replace the dessicant with the newest that works with both R12 & R134 - for $58. The same service is available for other driers. (Rolls is about $155+).
-A/C Accumulator Drier: Four Seasons/Murray #33176 or Ready-Aire #3596N fits cars with chassis numbers 8671-16930 Rolls part CD6302, and verified on '84 Spirit VIN#9542. It is about $30. A different accumulator was used in some cars during this production range, so just be aware to be sure.
-A/C Valve-In-Receiver Unit: GPD #3411236, Four Seasons/Factory Air #38601 or Ready-Aire #3600 VIR assembly fits cars with chassis numbers 1001-8670. Available here: Rock Auto. for $177.79. Rolls part number UD22494. There is also a repair kit for this unit giving you new dessicant bag & o-rings which is Four Seasons #34218.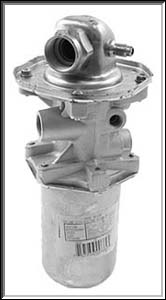 -A/C Thermostat Switch: This switch attaches to the evaporator, and is Rolls part number UD25587 for pre-20,000 series spirits/spurs. Four Seasons #35863 is the correct cycling switch & is about $30 (compared to Albers over $264.75).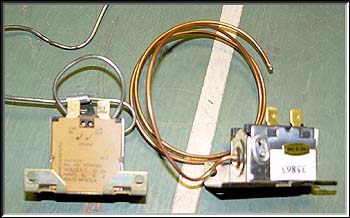 -A/C Climate Control Fan Speed Module (20,000 series+): Rolls part #UD25720, Chassis range 20,000-54,000. Complete restoration of internal components, plus 3M potting compound to seal out moisture. $300 with 5 year warranty from ModuleMaster 888-892-0764.
-Power Steering Pump: GM, parts are Saginaw-GM.
-Starter: Nippondenso available new from BritishStarters.com for $295+free ship, (Rolls $600+)
-Engine Oil Filter: Bosch 72175 (about $5.50) Oil Filter Study
-Air Filter: Purolator A34475 (about $5). Brand cross reference in "General Information".
-Fuel Filter: (20,000 series) Bosch # 0 450 905 601. Brand cross reference in "General Information"
-Fuel injectors/Pumps: All are Bosch. The chassis #20,000-32146 pump (UE71606) is Bosch# 0 580 254 938, and 69439 available from Rock Auto for $159.89. Compare to Albers ($304) & Introcar ($371) + shipping.:




-Windshield Wipers: Electrics are Bosch.
-Shock Absorbers: Front: all Silver Shadows from chassis 11466 (front levelling discontinued),
plus earlier cars retrofitted with a revised suspension tower cap, all SZ without active ride, ie chassis 27998 and earlier, and later cars with active ride deleted: Boge L4000-31172, Bilstein 46-1429
Rear: All SZ up to chassis 27998, gas spring strut: Boge L4000-57570

General Information:
-Brake Hoses-High Pressure Braided: Classic Tube in Lancaster, NY makes these hoses exactly like the original and they sell for about $14, (compared to Rolls $190+). They are made as ordered so it will take a week or so to get them. The hoses are tested to 3000psi. Classic Tube's phone number is (800)882-3711.
-Engine Drive Belts: Standard 7/16" V-belts of various lengths. Available from any automotive parts supplier including in matched pairs as required. Silver Shadow & Shadow II cars from 20755, (and possibly Saginaw p/s cars with aircon before them) ACC/Power Steering belts are Gates (US) #7640, or Dayco #15640, or Napa 25-7640 measuring at 1625mm x 11.5mm like original. Gates SPA 1632 will also work, but is slightly wider. 20,000 series power steering belts are 11mm deep by 10mm wide on the V, and 1135mm in circumference. They are used as a '72 Chevy 350 accesory/alternator belt for an El Camino, and some Renaults. A/C belt is 10mm x 1400mm.
-EGR Valve: Rolls part number UE 40755 used on Shadow II, and Spirits/Spurs through the 20,000 series, can be replaced with ACDelco 214-5575 or GM# 17113496. It is about $63 instead of Rolls approx. $300.
-Electrics: Alternators are Lucas or AC Delco - 20,000 series is AC Delco 3342441A (CS144 140amp w/ built in regulator), available at Rock Auto for about $130; earlier starters and voltage regulators are all Lucas. They can be serviced by Lew Dieselec Inc. 20,000 series starter is Nippondenso, and available new from BritishStarters.com for $295 (compared to Rolls $600+) They will also replace Lucas 26383 starter.
-Microswitches: Various applications including window switches (all), SZ central locking activation in door, Silver Shadow heater fan control, 20000-series SZ onwards seat switches: Omron V-21-1C6, available at any industrial electrical supplier. This switch is ideally rated 21A at 250VAC, and 18A at 14VDC.
-Distributor Cap: Pre 1990: Standard LU-433. Same as Range Rover and Triumph TR-8 (about $26)
-Distributor Cap Turbo R (2 req): 1987½-1998. Also used on late 80's Porsche 924/944/928 Turbos. Bentley Part #UE46153 is actually Bosch #03182. It is available from Rock Auto for about $34.79.
-Ignition Wires: Pre 1990: Kingsborne, custom fitted using Beru connectors. Lifetime warranty. #IGN-1220 7mm ($63) 8mm ($68). Choice of color.
-Oil Pressure Sender: Rolls part #UE40480 for all Shadow II, and Spirit/Spur into the 90's - is Jaguar '61-'71 with variable reading gauge. The Smiths part# is PT1001-06, available directly from the manufacturer, Caerbont Automotive Instruments for £38.00 (approx. $56), ask for Neal Meakin. Compare Rolls part price at about $142!: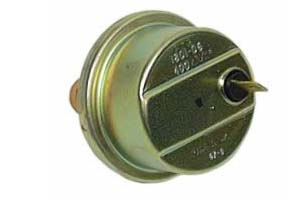 -Hydraulic Hoses: Can be duplicated by shops specializing in hydraulic hoses.
-Rubber Steering Coupler: Rolls part number UR23270 for Shadow II, & Spirit/Spurs through the '90's using rubber isolated columns. Same as used in the Triumph TR4, 4A, 250, & EARLY TR6. Available from Moss Motors, or Little British Car Co. part# 667-390 for $16.11 compared to Rolls at $150+. PIC: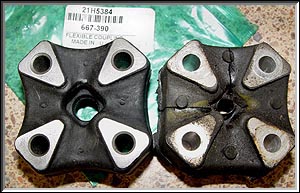 -Temperature Sending Unit: Rolls part #UE40361 is the same as GTR101 for MGB, Mini, various Rover, and is available at Little British Car Co. part# 135-565 for $7.10 compared to Rolls at $50+.
-Wheel Bearings: Available at any bearing supply store. Front outer set Timkin, BCA, etc.: #A4 (about $6.73) Inner cup #LM29710 ($6), cone #LM29749 ($10); Rear outer cup #18620 ($10), cone #18690 ($19); Rear inner cup #18720 ($10), cone #18790 ($17).
Air Filter: Cross Reference Spirit, Spur, 20,000 series - Pick your brand:
AC DELCO (DELPHI): - PC 645;
BALDWIN: - PA-2197;
BIG-FILTER: - GB-9582;
BOSCH: - 1 457 429 987;
BOSCH USA: - 73308;
CHAMP / CHAMP INTERNATIONAL: - AP 130;
CHAMPION: - U 547;
CLEAN: - MA 465;
CLEAN: - MA 656;
COOPERS: - AG 866;
CROSLAND: - 9099;
CROSLAND: - F9267;
DELPHI: - AF0244;
FIAAM: - PA 7068;
FILTRAK BRANDT: - C 834;
FRAM: - CA 4568;
FRAM: - CA-4668;
GIF-FILTER: - GA 313;
HALFORDS: - HAF255;
HENGST: - E 153 L;
K&N: - 33-2526
KNECHT: - LX 443;
KS KOLBENSCHMIDT: - 082-AP;
LAUTRETTE (MECAFILTER): - ELP-3605;
LUBER-FINER EUROPA: - AF 294;
LUCAS (LUCAS-TRW): - EDA 607;
M-FILTER: - MAP 6778;
MAHLE: - LX 443;
MANN-HUMMEL: - C 29 122/1;
MAPCO: - 60660;
MOTAQUIP AAPCO: - VFA 564;
PERMATIC (MECAFILTER): - FA 1616;
PURFLUX: - A 855;
PUROLATOR: - A 34475;
RYCO: - A484;
SAVARA: - 9.23.737.17;
SAVARA: - SA 737;
SCT-FILTER: - SB 249;
SOPARIS: - LX 443;
T.J.: - B 387;
TECALEMIT: - B 387;
TECNOCAR: - A 209;
TEHO FILTER: - 2322;
TEHO FILTER: - 2322-1;
TEHO FILTER: - 322;
U.F.I.: - 30 948 00;
UNICO: - AE 2845;
UNIPART: - GFE 2227;
WIX: - 68014;
WIX: - WA6230
Oil Filter: Cross Reference spin-on - Pick your brand:
AC DELCO PF964
AC DELCO (DELPHI): - X 62;
ALCO: - SP-890;
BOSCH: - 0 451 103 278;
BOSCH USA: - 72175;
CHAMP / CHAMP INTERNATIONAL: - LS 253;
COOPERS: - Z 126;
COOPERS: - Z 509;
COOPERS: - Z 509A;
CROSLAND: - 2160;
CROSLAND: - 343;
CROSLAND: - 362;
CROSLAND: - F6573;
DELPHI: - FX0039;
FINN-FILTER: - FFPA 11001-10;
FRAM: - PH-2931;
FRAM: - PH-2995;
KNECHT: - OC 238;
KNECHT: - OC 50;
MAHLE: - OC 238;
MAHLE: - OC 50;
MANN-HUMMEL: - W 930/13;
MOTAQUIP AAPCO: - VFL 258;
MOTAQUIP AAPCO: - VFL 259;
PUROLATOR: - L 30255;
SCT-FILTER: - SM 820;
SOPARIS: - OC 238;
SOPARIS: - OC 50;
T.J.: - FB 5407;
TECNOCAR: - R 26;
U.F.I.: - 23 225 00;
UNIPART: - GFE 154;
UNIPART: - GFE 162;
UNIPART: - GFE 317;
Front Brake Pad: Cross Reference - Pick your brand:
APEC - PAD626
APEC - PAD 568
ATE - 13.0460-7042.2
BENDIX - DB537, 571247X
BENDIX - 571247B
BENDIX - 322316
EBC - DP2291 Green Stuff
FERODO - DB625GP, FDB167, FDB76
FERODO - FDB1284 (Already with Sensor Hole)
FORD - 1576829
FORD - 1576835
FORD - 1576828
FORD - 1576830
FORD - 1576827
FORD - 1554550
FORD - 1574839
FORD - 1565491
FORD - 1572060
JURID - 571247J
JURID - 28 407 06
JURID - 28 407 06 4
LEYLAND DAF - GBP241
LOCKHEED - LP154
LUCAS - GDB672
LUCAS - GDB669
LUCAS - GDB667
LUCAS - GDB665
LUCAS - GDB660
MINTEX - MGB633 (squared off)
MINTEX - MGB677 (angled)
MINTEX - MGB568 (angled)
MOTAQUIP - VBP240
PBR - D174 D
QUINTON HAZELL - BP107
QUINTON HAZELL - BP102
ROULANDS (DAN BLOCK) - 435981
TALBOT - VBP240
TEXTAR - 20491 15.1 04
UNIPART - GBP683
UNIPART - GBP556
W.V.A. - 20491 15.10
W.V.A. - 20491 15.0
W.V.A. - 20491 15.00
Fuel Filter - 20,000 series Cross Reference - Pick your brand
AC DELCO (DELPHI): - FS 16;
AC DELCO (DELPHI): - FS 46;
AL-FILTERS: - ALG-2011;
ALCO: - SP-2004;
BALDWIN: - BF-661;
BOSCH: - 0 450 905 147;
BOSCH: - 0 450 905 200;
BOSCH: - 0 450 905 601;
BOSCH: - 0 450 905 602;
BOSCH USA: - 71039;
BOSCH USA: - 71048;
CHAMP / CHAMP INTERNATIONAL: - FN 19;
CHAMPION: - L 204;
CLEAN: - MB 953;
COOPERS: - FIG 7000;
CROSLAND: - 6691;
DELPHI: - FF0020;
FEBI-BILSTEIN: - 14840;
FIAAM: - FT 5201;
FILTRON: - PP 825;
FRAD: - 26.43.13/130;
FRAM: - G-3744;
GUD: - E 32;
GUR: - GFI 31000;
HALFORDS: - HFF207;
HALFORDS: - HFF231;
HENGST: - H 84 WK 01;
KAYSER-FILTER: - AK 11 - LS;
KNECHT: - KL 30;
KS KOLBENSCHMIDT: - 171-FP;
LAUTRETTE (MECAFILTER): - ELE 3569;
LUBER-FINER EUROPA: - G 2933;
MAHLE: - KL 30;
MANN-HUMMEL: - WK 853;
MOTAQUIP AAPCO: - VFF 357;
MOTORCRAFT: - EFG 032;
PERMATIC (MECAFILTER): - ELE 3569;
PERMATIC (MECAFILTER): - FC 107;
PURFLUX: - EP 153;
SAVARA: - 9.32.105.17;
SCT-FILTER: - ST 305;
SOFIMA: - S 1502 B;
SOPARIS: - KL 30;
T.J.: - FF 5360;
TECNOCAR: - B 89;
TEHO FILTER: - 61002;
U.F.I.: - 31 502 00;
UNICO: - FI 8153/4;
UNIPART: - GFE 7025;
WIX: - 33279



If you happen to know other substitute parts, or need more info on CD manuals, please
E-Mail Larry at: tbird@consultant.com